2023 Faculty
ABC offers full-time tracks in old-time banjo, bluegrass banjo, fiddle, and guitar. ABC also offers workshops in other instruments (e.g. mandolin and bass) and in jamming. While an old-time banjo student will be faced with a choice among multiple simultaneous old-time banjo workshops in every period, even a student playing an instrument with just one or two workshops will find other interesting workshops (jamming, singing, etc.) and hosted jams (and time for practicing) to fill the time and make the weekend seem much too short!
---
Teacher Bios

Bluegrass Banjo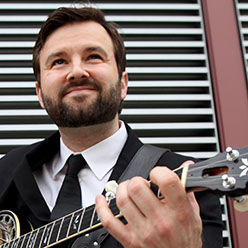 Ryan Cavanaugh may well have taken the art of playing jazz on 5-string farther than any other living player. He grew up in North Carolina playing traditional bluegrass and took first place at the Merlefest, Rockygrass, and Renofest banjo contests. He began studying jazz in high school, and soon began adapting it to banjo, developing in the process a method for playing rapid runs by in effect performing forward rolls on single strings. Discovered by guitar legend John McLaughlin in 2006, Ryan has spent severak years touring the international jazz scene with acclaimed saxophonist Bill Evans. Ryan's first solo CD, "Songs For the New Frontier" was released in 2007. Cavanaugh has recorded and shared the stage with greats from all genres, including Sam Bush, Béla Fleck, Victor Wooten, Dennis Chambers, Warren Haynes and Robben Ford.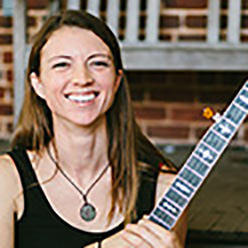 Gina Furtado grew up playing the banjo in the Shenandoah Valley of Virginia. She first gained international recognition with her stint playing in Chris Jones and the Night Drivers. Since then she has released two records with Mountain Home Music Company that feature her creative banjo playing and quirky songwriting, resulting in several #1 songs on Bluegrass Today charts. Gina has been a final nominee multiple times for IBMA's Banjo Player of the Year.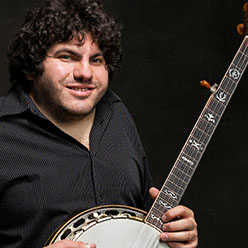 Gabe Hirshfeld grew up in Newton, Massachusetts. At the age of fifteen, while listening to the NPR show Car Talk, he heard the great banjo player Earl Scruggs. The sound of the banjo spoke to him in a way that no other sound ever had and it changed his life. After playing and obsessing over the banjo for several years he won the Lowell Fiddle and Banjo Competition bluegrass division several times and was the last winner of the New England Banjo Championship at the Ossipee Valley Music Festival. Gabe started to play in various bands around Boston before deciding to attend Berklee College of Music. While at Berklee he met many musicians and became a founding member of Lonely Heartstring Band.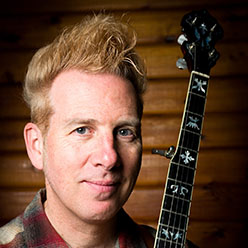 David Keenan started playing the banjo uke at age 8, sang classical music at age 11, learned guitar and mandolin at age 12 and bluegrass banjo at age 13 studying at Holcomb's Banjo and Guitar Shop where he started teaching at age 16. Since then Dave has played in many bands and has taught at several music camps across the US and Canada. His current Bluegrass band is The Downtown Mountain Boys with which he has released 3 acclaimed CD's. Dave is also an accomplished composer and has written scores for over 10 silent films.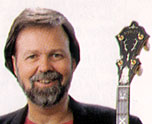 Alan Munde needs no introduction to long-time Bluegrass fans. From his early creative work with Sam Bush in Poor Richard's Almanac to his traditional bluegrass apprenticeship with Jimmy Martin and the Sunny Mountain Boys to his 21-year stint anchoring the landmark Country Gazette, Alan has blazed a trail as one of the most innovative and influential banjo players of all time. Along the way, Alan also recorded and contributed to numerous instrumental recordings, including the 2001 IBMA Instrumental Album of the Year -- "Knee Deep in Bluegrass." Alan has supplemented his recorded work with several instructional publications for the banjo; from 1986-2006 he taught Bluegrass and Country Music at South Plains College in Levelland, Texas.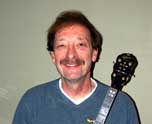 Mike Stahlman is a Portland, Ore. banjo player whose playing style was heavily influenced by Earl Scruggs and Alan Munde. Mike has taught bluegrass banjo at Portland Community College in Portland since 1997, and currently plays banjo and tours with the Oregon-based Lee Highway. He also plays with The Loafers. Mike has recorded two banjo instrumental CD's -- "Bluebonnet," and "First Dance."
---

Old-Time Banjo
Joseph Decosimo has introduced audiences around the world to the beauty and vitality of the fiddle, banjo, and song traditions from the Appalachian South. A student of the last master traditional musicians in his native Tennessee, Joseph draws on a well of profound creativity and repertoire even as he creates fresh sounds. A sought-after, supportive teacher, and PhD holding folklorist, he served on the faculty in ETSU's Bluegrass, Old Time, and Country Music Studies Program. He is a national Old-time banjo champion, winner of the Clifftop fiddle contest, and a member of the prize-winning Bucking Mules. His most recent recordings "While You Were Slumbering" and "the aluminum wonder" have resonated in the Old-time scene and far beyond.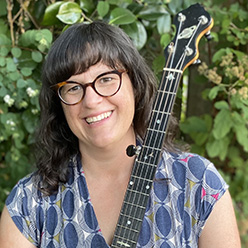 Maggie Lind has been singing and making music her whole life. She got a banjo as a teen and soon met and learned from renowned musician Tom Sauber. She became enthralled with the tunes, dancing, old recordings, stories, and community that go hand in hand with old-time music. After visiting elder tradition bearers such as Joe Thompson, Charlie Acuff, and Clyde Davenport, she was inspired to play fiddle and call dances as well. Maggie has been teaching clawhammer banjo in Portland for 20 years. She has taught hundreds of students in her popular Portland String Band Class and has taught and performed at the Festival of American Fiddle Tunes, Dare to be Square - West!, Portland Old Time Music Gathering, Berkeley Old Time Music Convention, and Wallowa Fiddle Tunes Camp. She believes playing music is our human birthright and delights in helping others join in the fun.

Perhaps the best-known exponent of the "melodic" clawhammer style, Ken Perlman is known wherever banjos are played as a master of clawhammer technique and an expert teacher of clawhammer mechanics. He has been a Banjo Newsletter columnist for 20 years; he has written several books on clawhammer instruction including the well known works Melodic Clawhammer Banjo and Clawhammer Style Banjo, he has recorded several series of audio and video banjo instruction, and he has taught at well over a dozen music camps including the Festival of American Fiddle Tunes, the Puget Sound Guitar Workshop, Rocky Mountain Fiddle Camp, Common Ground on the Hill, and the Tennessee Banjo Institute.

Lukas Pool is a multi-instrumentalist and luthier known for his innovative playing style and respect for Old-Time tradition. He grew up in Mountain View, Arkansas in the Ozark Mountains, where he started playing banjo at the age of 12. Spending most evening on the courthouse square with his friends and family, learning and growing with the music. In 2008, Lukas left Arkansas to attend Berklee College of Music. Upon graduating in 2012, Lukas has performed alongside comedian/banjo enthusiast Steve Martin, recorded with fiddling legend Darol Anger, and performed at a wide array of venues and festivals including the Grand Ole Opry in Nashville, TN. Lukas is a two-time National Old Time Banjo Champion and a returning guest professor at the Berklee College of Music, and is in high demand as an instructor at camps nationwide. He and his wife Eden are proprietors of Ozark Banjos; makers of high quality open backs.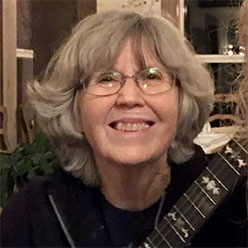 Laura Smith was born and raised in Hawaii and had very little inkling that old-time music existed, Her Dad played Dixieland Jazz on a 4 string tenor, however, and that did open her ears to the banjo. When she was 25 she moved to the mainland and discovered the old-time banjo at a festival in California, where she found her tribe, her music, and her instrument at the same time! She has been teaching at ABC most sessions since its second year and is thrilled to be back again!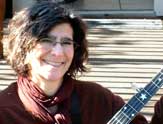 Molly Tenenbaum began playing old-time clawhammer banjo as a teenager, and has since played for square dances and dance camps around the Pacific Northwest with The Queen City Bulldogs and Dram County. She has a songs-and-tunes duet with her brother, Dan Tenenbaum. She's taught banjo at camps including the Rocky Mountain Old-time Music Festival, the Festival of American Fiddle Tunes and the Puget Sound Guitar Workshop, and teaches regularly at Dusty Strings Music School in Seattle. Her recordings are Instead of a Pony and Goose and Gander. She loves the intertwine of the banjo and fiddle more than just about anything, and is at her happiest when her banjo is guessing what the fiddle will do at the same time the fiddle does it.
---

Fiddle, Guitar, Bass, Mandolin, & Other Instruments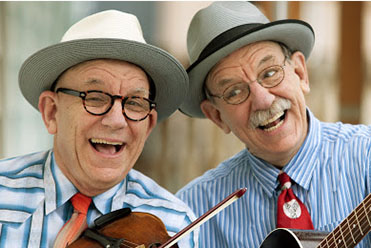 Greg and Jere Canote, from Seattle, WA, are as renowned for their affable attitudes and humor as they are for their music. Greg on fiddle, and Jere on guitar, and both on banjo ukes, perform zany concerts, play for dances, lead songs, and promote a good time! The twin brothers started singing soon after they were born and haven't closed their mouths since. They spent their early years in California's Sacramento Valley, inventing songs with their father at the piano and tagging along with their parents' folk and square dance group. They honed their skills performing in many bands and discovered old-time music in the mid 1970s. In 1978 they attended the Festival of American Fiddle Tunes in Port Townsend, WA, and eventually became frequent teachers there. After touring the country with dance caller and singer Sandy Bradley for four years, they returned to the Northwest for a thirteen year stint on Seattle's National Public Radio show, "Sandy Bradley's Potluck," as Sandy's affable side-kicks. The rigors of finding new material for a weekly radio show kept the twins on their toes, mining and performing gems of American music of the past as well as writing new songs in those styles.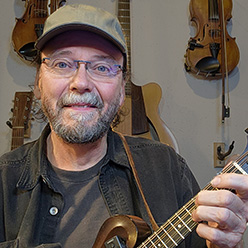 Roger Ferguson learned traditional music through both grandads who were fiddlers from Missouri and Nebraska. He learned mandolin, guitar and fiddle from his father and at 15 was performing professionally around the Pacific Northwest. At 21, Roger won the National flatpick guitar championship in Winfield Kansas and since has made his living teaching, performing and recording mostly acoustic string music in the Americana vein. Roger has opened shows for Merle Haggard, Emmylou Harris, Taj Mahal and others, He's performed noteworthy stages including Billy Bob's in Fort Worth, Orlando's Disney World Hotel, The Houston Astrodome and The Calgary Stampede in Alberta. Having been featured on other's CDs and recorded many CDs with his various bands, he's also written and recorded on numerous soundtracks for nationally televised PBS documentaries. An adjunct music professor of over 40 years, he has had several instruction articles published in Guitar Player Magazine.

Peter Langston will play anything with strings on it (even the banjo!). He has played in bands on both the East Coast (Metropolitan Opry, Wretched Refuse) and the West Coast (Puddle City, Entropy Service, Portland Zoo), and has performed with such notables as Doc Watson, Reverend Gary Davis, Tony Trischka, Peter Rowan, Chill Wills, Alison Brown, Johnny Gimble, and Mike Seeger. He appears regularly with bluegrass/Americana band 3 Play Ricochet.
Peter has led a double life as a musician and a computer whiz and has taught audio recording, computer science, and songwriting at the college level. WEB SITE

Mick Nicholson started out as a tuba player, and was a member of the Bremerton Symphony for 6 years. While a Navy musician in the 1970s, he led several jazz and rock bands as an electric bassist touring thoughout the Pacific. In order to concentrate on the upright bass, Mick joined the Washington, DC Navy Band in 1984, culminating with a four year stint in the navy's premier Country/Bluegrass group, "Country Current." Mick moved back home to the Northwest in 1995 and quickly became an active player in the local acoustic music scene. Comfortable with a wide variety of styles, he has gigged with artists ranging from Vince Gill to Dizzy Gillespie. Presently, he is a member of "Me and the Boys" (bluegrass), "The Don Alverson Quintet" (jazz and dixieland), and "The Less Paulish Trio" (Django on steroids). In addition, Mick freelances as an electric and acoustic bassist and teaches at various band camps and workshops. He also plays a mean tuba, though he does not endorse or receive any remuneration from the Mean Tuba Company.
---
Return to the ABC home page
© 2015—2023, ABC & Peter Langston