ABC Online Camp Faculty Bios
---
Bluegrass Banjo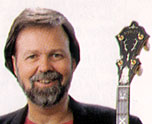 Alan Munde needs no introduction to long-time Bluegrass fans. From his early creative work with Sam Bush in Poor Richard's Almanac to his traditional bluegrass apprenticeship with Jimmy Martin and the Sunny Mountain Boys to his 21-year stint anchoring the landmark Country Gazette, Alan has blazed a trail as one of the most innovative and influential banjo players of all time. Along the way, Alan also recorded and contributed to numerous instrumental recordings, including the 2001 IBMA Instrumental Album of the Year -- "Knee Deep in Bluegrass." Alan has supplemented his recorded work with several instructional publications for the banjo; from 1986-2006 he taught Bluegrass and Country Music at South Plains College in Levelland, Texas.

Casey Henry. After spending a decade in Nashville, Casey Henry now plays and teaches banjo in Winchester, Virginia. She started out as a bass player for her family band and then went on to play banjo with Uncle Earl, the Dixie Bee-Liners, Tennessee Heartstrings, and her own band, Casey and Chris and the Two-Stringers. Casey has taught at Kaufman Kamp, Banjo Camp North, Augusta Heritage Bluegrass Week, and many other camps. She has done several instructional DVDs for the Murphy Method and co-hosts three camps a year in Winchester with her mom, Murphy Henry; she teaches the Murphy Method way: by ear (no tab)! Casey's newest instructional DVDs are Scruggs Style Fiddle Tunes, Banjo Backup for Fiddle Tunes, and Beyond Vamping: Fancy Banjo Backup. She has a banjo CD titled Real Women Drive Trucks.

Jeff Scroggins is an internationally known performer and teacher; he has taken his fiery banjo style to stages in Europe, Asia and North America, and won numerous contests and awards - from state, regional, and local banjo contests to the prestigious National Bluegrass Banjo Championship. He has performed and recorded with many of the top names in bluegrass and his work has been featured in movies, television and radio in both dramatic works and commercials. A well-known banjo instructor, he taught for years at the Swallow Hill Music School in Denver, Colorado, and teaches regularly at music camps around the world. Jeff now tours extensively with his own band, Jeff Scroggins and Colorado, which also features the award winning players Tristan Scroggins, Ellie Hakanson, and Greg Blake.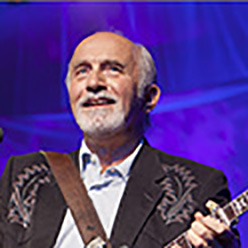 Greg Cahill founded the well-known band, Special Consensus in 1973 in the Chicago area and it's still touring widely and producing award-winning recordings CDs today. In addition to roughly 20 Special Consensus recordings, Greg has also appeared on numerous recordings by other artists and on countless national television and radio commercials (jingles). Greg conducts workshops and master classes at bluegrass camps and festivals worldwide. His teaching credits include Nashcamp, Midwest Banjo Camp, the Maryland Banjo Academy, Banjo Camp North, the British Columbia Bluegrass Workshops, the Sore Fingers Summer School (UK), and Bluegrass Camp Germany. He received the International Bluegrass Music Association (IBMA) Distinguished Achievement Award in 2011.
---
Old-Time Banjo

Lukas Pool is a multi-instrumentalist and luthier known for his innovative playing style and respect for Old-Time tradition. He grew up in Mountain View, Arkansas in the Ozark Mountains, where he started playing banjo at the age of 12. Spending most evening on the courthouse square with his friends and family, learning and growing with the music. In 2008, Lukas left Arkansas to attend Berklee College of Music. Upon graduating in 2012, Lukas has performed alongside comedian/banjo enthusiast Steve Martin, recorded with fiddling legend Darol Anger, and performed at a wide array of venues and festivals including the Grand Ole Opry in Nashville, TN. Lukas is a two-time National Old Time Banjo Champion and a returning guest professor at the Berklee College of Music, and is in high demand as an instructor at camps nationwide.

Perhaps the best-known exponent of the "melodic" clawhammer style, Ken Perlman is known wherever banjos are played as a master of clawhammer technique and an expert teacher of clawhammer mechanics. He has been a Banjo Newsletter columnist for 20 years; he has written several books on clawhammer instruction including the well known works Melodic Clawhammer Banjo and Clawhammer Style Banjo, he has recorded several series of audio and video banjo instruction, and he has taught at well over a dozen music camps including the Festival of American Fiddle Tunes, the Puget Sound Guitar Workshop, Rocky Mountain Fiddle Camp, Common Ground on the Hill, and the Tennessee Banjo Institute.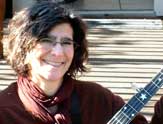 Molly Tenenbaum is known for her subtle and traditional style of banjo playing. Her teaching philosophy is to get people having fun with the banjo as quickly as possible, and to help them recognize the patterns and techniques of the music so that they can continue to learn on their own and play with others. She is a member of two string bands, Dram County and The Queen City Bulldogs.



Stephen Wade is a wildly versatile banjo player whose music equally effective in concert and theatrical settings. As noted in Bluegrass Unlimited, he "is arguably the best nongrass five-string banjo player around. His loyal following includes people who saw Banjo Dancing, his one-man stage show created from folksongs, stories, banjo tunes, and his own personal insights. Among other venues, he presented it nightly at Washington's Arena Stage for ten years, before his On the Way Home succeeded it for several more. The Beautiful Music All Around Us, his widely-acclaimed book, includes the origins of "Rock Island Line," "Goodbye, Old Paint," and "Bonaparte's Retreat," and demonstrates that the stories behind them can be as absorbing as the songs themselves."
---
Return to the ABC home page
© 2021, ABC & Peter Langston