Miscellaneous
American Banjo Camp held its first session on the weekend of September 5 - 7, 2003 at Fort Flagler State Park on Marrowstone Island in the Puget Sound. It was a big success! Every year since then, on the weekend following Labor Day the camp has been held at Fort Flagler. Photos and quotes from past years is online here.
---
Promotion
Banjo Camp thrives on the enthusiasm and cooperation of all its attendees. The simple act of leaving some flyers at your local acoustic music store, or putting up a poster at a concert, or giving flyers to your musical friends can really help ABC survive. Please feel free to print out any of the flyers and posters below.
Watch this spot for ABC flyers and posters. . .
| | |
| --- | --- |
| ABC 2014 Flyer | ABC 2015 Poster |
You can print out copies of these PDF files and give them to friends or leave them at the local music store to help us get the word out about ABC. The more people that come to ABC the more teachers we can hire!
---
Click for a closeup: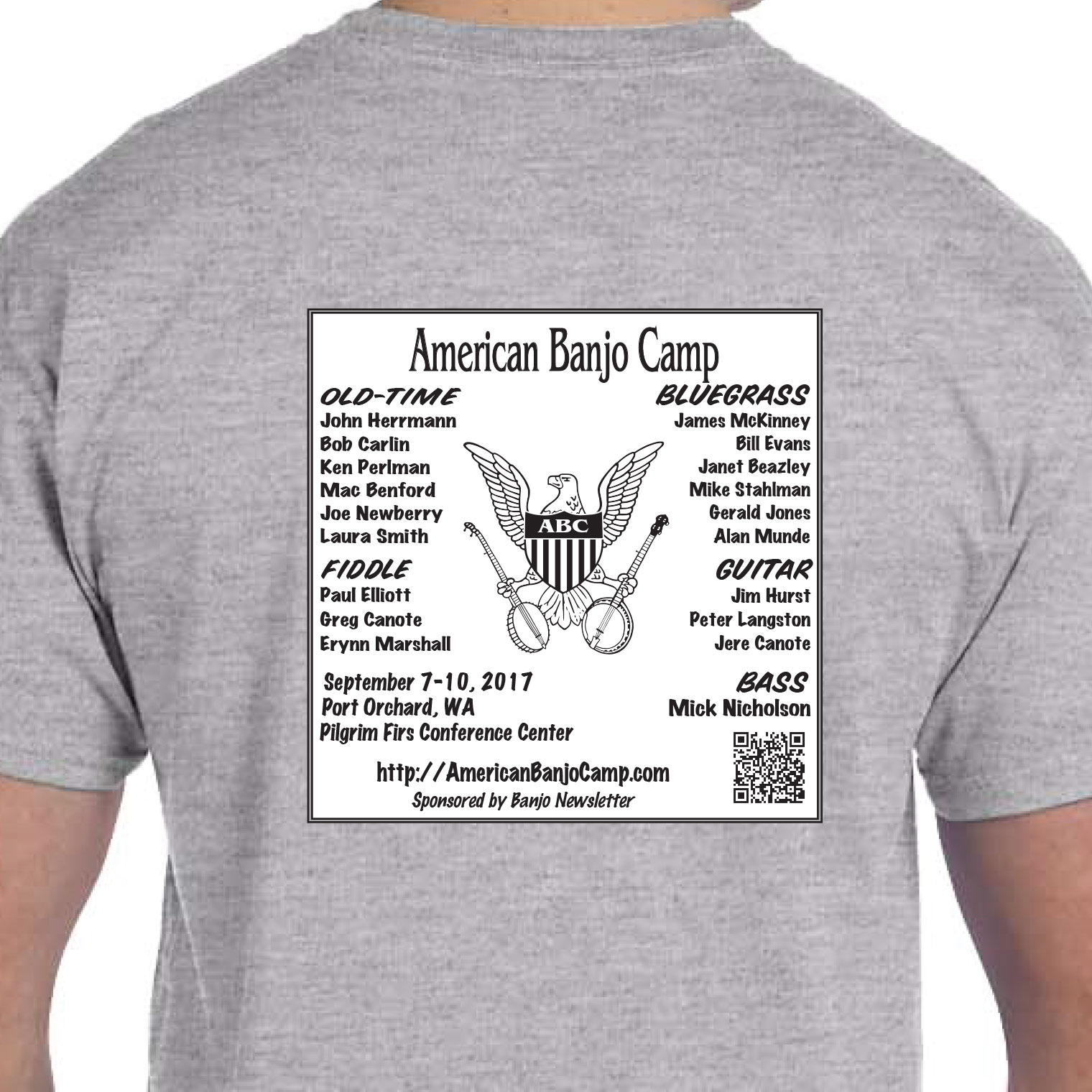 The design on the front of the ABC 2017 T-shirt is a parody of the cover of the first bluegrass LP ever released ("American Banjo - Tunes and Songs in Scruggs Style"). It was an anthology collected by Mike Seeger and released by Folkways Records in 1957. It's now available as Smithsonian Folkways Recordings 40037.
The T-shirts are all cotton, Sport Grey this year with a black and white design on the front and back. Most sizes are available in men's and women's ("Ladies") cut. Long sleeves are also available. You can order the current T-shirt when you register for camp and it will be delivered to camp for you to pick up when you arrive.
You can also find a wide selection of ABC clothing, cups, and other items (a Bill Keith clock with the circle of fifths on it, or even an ABC thong!) here.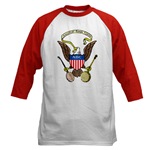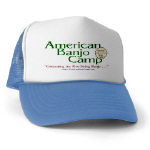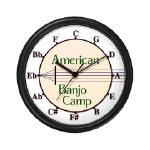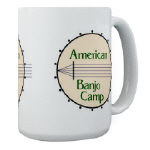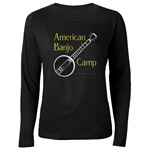 ---
Links to other interesting camps and music-related organizations
---
Miscellaneous Cool Items
Jenny Glover's fine Fiddletails blog features a tune, "Sadie at the Back Door," written by Jere Canote and performed at ABC in 2009. Here's a link to her blog.
What does music do to your brain?
This YouTube Video explains a lot!
---
Return to the ABC home page
© 2016, ABC & Peter Langston