Faculty
ABC offers full-time tracks in Old-Time Banjo, Bluegrass Banjo, Guitar, and Fiddle. ABC also offers classes in other instruments (e.g. bass, mandolin, etc.) and in jamming. While an old-time banjo student will be faced with a choice among multiple simultaneous old-time banjo classes in every period, even a student playing an instrument with just one or two classes will find other interesting classes (jamming, singing, etc.) and hosted jams (and time for practicing) to fill the time and make the weekend seem much too short!
ABC Faculty in 2017
---
Teacher Bios

Bluegrass Banjo

Janet Beazley plays banjo and sings with the California band, Chris Stuart & Backcountry. She also co-produced and engineered both CSB band albums as well as solo projects by Chris Stuart and guitarist Eric Uglum. Janet's solo CD, 5 South, is just out on the Backcountry Records label and is the focus of the profile article in the August 2005 issue of Banjo Newsletter. Janet has taught banjo, music theory, and harmony singing classes at the British Columbia Bluegrass Workshop in B.C., Canada, the Northern Bluegrass Circle Music Society Workshop in Edmonton, Alberta, the California Bluegrass Association Music Camp in Grass Valley, CA, and will be teaching at the Midwest Banjo Camp in East Lansing, MI this June. She holds a doctorate in early music performance and when not on the road with the band she teaches at the University of Southern California, University of California at Riverside, and Claremont Graduate University.

Bill Evans is well-known within the bluegrass banjo world as a player and teacher. A former member of Dry Branch Fire Squad, Bill currently tours nationally with Peter Rowan, John Reischman, Tony Trischka, and with his solo historical concert The Banjo in America. In addition, he writes a monthly instructional column for Banjo Newsletter and has produced instructional books and videos with Sonny Osborne and J.D. Crowe for AcuTab Publications and Homespun Tapes. He has taught at the Augusta Heritage Center, Camp Bluegrass, and Nashcamp bluegrass instructional camps.

Gerald Jones, life-long Texan, has been involved with the performing, production and teaching of music for over 30 years. He's a skilled player in many different styles including bluegrass, western swing, country, classical, jazz, and Polish war hymns... He's played or recorded with with Jim "Texas Shorty" Chancellor, Mark O'Connor, Vince Gill, Sam Bush, Hank Thompson, Red Steagall, Jerry Douglas, Junior Brown, and many more. Gerald invented the Acoustic Plus pickup used by Earl Scruggs, Bela Fleck, Alan Munde, Bill Keith, and many other great banjo players. Gerald is also a favorite instructor at many bluegrass and roots music camps around the nation, teaching banjo, mandolin, and many special topics such as "Jam Survival Skills." Joe Carr said of Gerald, "Students love him because he jams a lot with them and teaches as much out of class as in!"

James McKinney is both a Scruggs and Reno style expert, one of the foremost jazz players of the bluegrass banjo world, and one of the most technically precise banjoists around. He won the Southern U.S. Banjo Championship at age 15. Before long he had won dozens of state and regional championships, including the National Banjo Championship at Winfield, Kansas. He made the first of several appearances on the Grand Ole Opry at age 19 and worked for a time at Opryland theme park as a banjoist and musical arranger. James moved to Nashville for good in 1990 to play full time in the James and Angela McKinney Band. He has taught countless workshops, and he has been on the staff at a number of major banjo camps, including the Midwest Banjo Camp, Suwannee Banjo Camp, Smokey Mountain Banjo Academy, and the SPBGMA workshop. He has performed and/or recorded with Vassar Clements, Porter Wagoner, Barbara Mandrell, John Hartford, and Johnny Cash. His latest CD is called "Mind Over Banjo."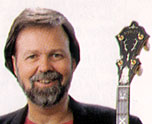 Alan Munde needs no introduction to long-time Bluegrass fans. From his early creative work with Sam Bush in Poor Richard's Almanac to his traditional bluegrass apprenticeship with Jimmy Martin and the Sunny Mountain Boys to his 21-year stint anchoring the landmark Country Gazette, Alan has blazed a trail as one of the most innovative and influential banjo players of all time. Along the way, Alan also recorded and contributed to numerous instrumental recordings, including the 2001 IBMA Instrumental Album of the Year -- "Knee Deep in Bluegrass." Alan has supplemented his recorded work with several instructional publications for the banjo; from 1986-2006 he taught Bluegrass and Country Music at South Plains College in Levelland, Texas.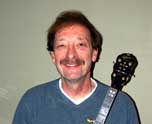 Mike Stahlman is a Portland, Ore. banjo player whose playing style was heavily influenced by Earl Scruggs and Alan Munde. Mike has taught bluegrass banjo at Portland Community College in Portland since 1997, and currently plays banjo and tours with the Oregon-based Lee Highway. He also plays with The Loafers. Mike has recorded two banjo instrumental CD's -- "Bluebonnet," and "First Dance."
---

Old-Time Banjo

Dan Gellert is well-known among old-time music aficionados both as a great banjo player and and as a superb fiddler. On banjo he plays quite a number of styles, including several variants of 2- and 3-finger picking, not to mention clawhammer. As he describes it, "I've been listening to scratchy old records and playing scratchy old music for over 40 years, and I just keep getting older and scratchier all the time." Among his old and scratchy fiddle and banjo influences are Uncle Dave Macon, Wade Ward, Fred Cockerham, W.M. Stepp, Luther Strong, Nathan Frazier, Uncle Bunt Stephens, Hobart Smith, Ed Haley, Tommy Jarrell and Emmett Lundy. He has been on staff at the Tennesee Banjo Institute, Midwest Banjo Camp, Suwannee Banjo Camp, the Festival of American Fiddle Tunes and the Swannanoa Gathering. His latest CD is "Waitin' On the Break of Day."

John Herrmann learned the Round Peak style of clawhammer from its original masters: Fred Cockerham, Kyle Creed, and Tommy Jarrell. He was also influenced early on by the playing of such contemporary old-time pickers as David Winston, Al Tharpe, Blanton Owen, and Steve Slottow.  He was part of the Upstate New York old-time avant guard of the mid 70's, and is responsible for many, now widespread, rhythmic innovations inspired by that style. John's specialty is playing with the fiddle. He has performed and recorded with most prominent contemporary old-time fiddle players, including Dirk Powell, Tom Sauber, Rayna Gellert, Rhys Jones, Rafe Stefanini, and Tim O'Brien; he also toured widely with traditional fiddlers Ralph Blizard and Art Stamper.

Joe Newberry is a Missouri native and North Carolina transplant who has played music most of his life. Known far and wide for his powerful banjo playing, he is also a prize-winning guitarist, fiddler, and singer. Joe plays with old-time music legends Bill Hicks, Jim Watson, and Mike Craver, in a duo with mandolinist Mike Compton, and in a quartet with Mike Compton, Bruce Molsky and Rafe Stefanini as the Jumpsteady Boys. A frequent guest on Garrison Keillor's A Prairie Home Companion, Joe is also a noted solo performer. The recipient of the songwriting prize for Gospel Recorded Performance at the 2012 IBMA Awards for his song "Singing As We Rise," and co-writer of the 2013 IBMA Song of the Year for "They Called It Music," Joe writes songs that consistently show up on the Bluegrass charts, does solo and studio work, and teaches and performs at festivals at home and abroad.

Perhaps the best-known exponent of the "melodic" clawhammer style, Ken Perlman is known wherever banjos are played as a master of clawhammer technique and an expert teacher of clawhammer mechanics. He has been a Banjo Newsletter columnist for 20 years; he has written several books on clawhammer instruction including the well known works Melodic Clawhammer Banjo and Clawhammer Style Banjo, he has recorded several series of audio and video banjo instruction, and he has taught at well over a dozen music camps including the Festival of American Fiddle Tunes, the Puget Sound Guitar Workshop, Rocky Mountain Fiddle Camp, Common Ground on the Hill, and the Tennessee Banjo Institute.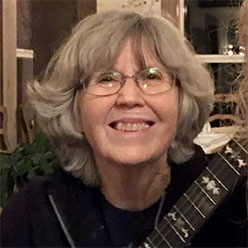 Laura Smith was born and raised in Hawai'i, surrounded by the music of the islands, her Dad's piano and tenor banjo music, and the rich harmonies of the church choir. She started playing old time banjo in 1973 when she attended the Sweet's Mill Music Camp in California and has been playing and singing ever since. She sang with Larry Hanks for years and more recently has been in a duo with Steve Palazzo. She taught in the public schools for 23 years and has taught at the Puget Sound Guitar Workshop, the American Banjo Camp, the Georgia Strait Workshop, and the California Coast Music Camp. She lives in Bellingham, Washington.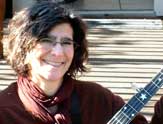 Molly Tenenbaum began playing old-time clawhammer banjo as a teenager, and has since played for square dances and dance camps around the Pacific Northwest with The Queen City Bulldogs and Dram County. She has a songs-and-tunes duet with her brother, Dan Tenenbaum. She's taught banjo at camps including the Rocky Mountain Old-time Music Festival, the Festival of American Fiddle Tunes and the Puget Sound Guitar Workshop, and teaches regularly at Dusty Strings Music School in Seattle. Her recordings are Instead of a Pony and Goose and Gander. She loves the intertwine of the banjo and fiddle more than just about anything, and is at her happiest when her banjo is guessing what the fiddle will do at the same time the fiddle does it.
---

Fiddle, Guitar, Bass, Mandolin, & Other Instruments


Greg Canote and Jere Canote, the Canote Brothers from Seattle, WA, are as renowned for their affable attitudes and humor as they are for their music. Greg on fiddle, and Jere on guitar, and both on banjo ukes, perform zany concerts, play for dances, lead songs, and promote a good time! The twin brothers started singing soon after they were born and haven't closed their mouths since. They spent their early years in California's Sacramento Valley, inventing songs with their father at the piano and tagging along with their parents' folk and square dance group. They honed their skills performing in many bands and discovered old-time music in the mid 1970s. In 1978 they attended the Festival of American Fiddle Tunes in Port Townsend, WA, and eventually became frequent teachers there. After touring the country with dance caller and singer Sandy Bradley for four years, they returned to the Northwest for a thirteen year stint on Seattle's National Public Radio show, "Sandy Bradley's Potluck," as Sandy's affable side-kicks. The rigors of finding new material for a weekly radio show kept the twins on their toes, mining and performing gems of American music of the past as well as writing new songs in those styles.

Paul Elliott has been playing fiddle professionally for over 25 years and is at home in a range of styles from old timey to be-bop. Paul has toured and performed with a variety of artists including Michelle Shocked, Buell Neidlinger, The Good Old Persons, and John Reischman. He has recorded extensively for radio, television, and film as well as an impressive list of CDs that includes Scott Nygard's "No Hurry" on the Rounder label.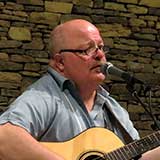 Jim Hurst's mastery of bluegrass guitar is revered by guitar students and widely respected by his musical peers. His eclectic career has made him a remarkable performer, an experienced instructor and a highly sought after session musician. His affability and gregariousness make him one of the most approachable musicians of his caliber. The product of a musical family, Jim was also influenced by the likes of Tony Rice, Clarence White and Jerry Reed. He got national exposure with Holly Dunn's Rio Band, and had several high profile television and radio appearances while touring with Trisha Yearwood Jim also performed with Travis Tritt and Sara Evans, and then joined Grammy-nominated Claire Lynch and her Front Porch String Band in 1995. Later he formed a duet with bassist Missy Raines; in 2001 and 2002 they earned IBMA Guitar and Bass Player of the Year, respectively. Jim left the Claire Lynch Band in 2010 to embark on a solo career, and has five solo CD's to his credit: "Open Window," "Second Son," "A Box of Chocolates," "Intrepid," and his newest, "Looking Glass." He performs his show full-time and teaches at guitar workshops and music camps throughout North America and Europe. While he occasionally collaborates with other bluegrass greats, his solo performance is what he is best known for.

Peter Langston will play anything with strings on it (even the banjo!). He has played in bands on both the East Coast (Metropolitan Opry, Wretched Refuse) and the West Coast (Puddle City, Entropy Service, Portland Zoo), and has performed with such notables as Doc Watson, Reverend Gary Davis, Tony Trischka, Peter Rowan, Chill Wills, Alison Brown, Johnny Gimble, and Mike Seeger. He appears regularly with bluegrass/Americana band 3 Play Ricochet.
Peter has led a double life as a musician and a computer whiz and has taught audio recording, computer science, and songwriting at the college level. In addition to the American Banjo Camp, Peter helps run the Puget Sound Guitar Workshop, the California Coast Music Camp, and the California Bluegrass Association's Summer Music Camp in Grass Valley, CA. WEB SITE

James Leva, of Rockbridge County, Virginia, has been fiddling for over forty years.  He visited and learned from older fiddlers, especially Tommy Jarrell, Fred Cockerham, Burl and Sherman Hammons, and Art Stamper.  He has performed at major festivals and taught at music camps throughout North America and Europe.  Over the years he has had the good fortune to play in bands with musicians such as Ritchie Stearns, John Doyle, Bruce Molsky, Dirk Powell, Danny Knicely, Riley Baugus and many others.   James also has taught guitar, banjo, harmony vocals, and songwriting at various camps.  He has recorded about twenty albums with various groups including Plank Road, Ace Weems and the Fat Meat Boys, The Hellbenders, The Renegades, Purgatory Mountain and Jones & Leva.  James has explored the Celtic and West African roots of Appalachian music with musicians from Scotland, Ireland, Mali, Guinea and Senegal.  More information can be found at www.jamesleva.com.

Mick Nicholson started out as a tuba player, and was a member of the Bremerton Symphony for 6 years. While a Navy musician in the 1970s, he led several jazz and rock bands as an electric bassist touring thoughout the Pacific. In order to concentrate on the upright bass, Mick joined the Washington, DC Navy Band in 1984, culminating with a four year stint in the navy's premier Country/Bluegrass group, "Country Current." Mick moved back home to the Northwest in 1995 and quickly became an active player in the local acoustic music scene. Comfortable with a wide variety of styles, he has gigged with artists ranging from Vince Gill to Dizzy Gillespie. Presently, he is a member of "Me and the Boys" (bluegrass), "The Don Alverson Quintet" (jazz and dixieland), and "The Less Paulish Trio" (Django on steroids). In addition, Mick freelances as an electric and acoustic bassist and teaches at various band camps and workshops. He also plays a mean tuba, though he does not endorse or receive any remuneration from the Mean Tuba Company.
---
Return to the ABC home page
© 2015, ABC & Peter Langston